A Comprehensive Supply Solution For All Your Engineering Consumables, MRO & PPE Products
National & International Coverage
With a wealth of knowledge and experience in the Oil & Gas industry, Target Tools are the ideal choice for your supply chain management. Being a national distributor of engineering consumables, MRO and PPE products, with a vast range of products from leading brands across relevant commodities, we have a proven track record in providing products and services for an impressive portfolio of clients. By continually delivering consistent and effective results, these clients have grown into long-term partnerships. Target Tools have a well-established team of experts ready to fulfil your supply and consultancy needs. With more than a hundred years behind us, we have the financial stability and experience to react quickly in this ever-changing marketplace enabling us to lower your total cost of acquisition.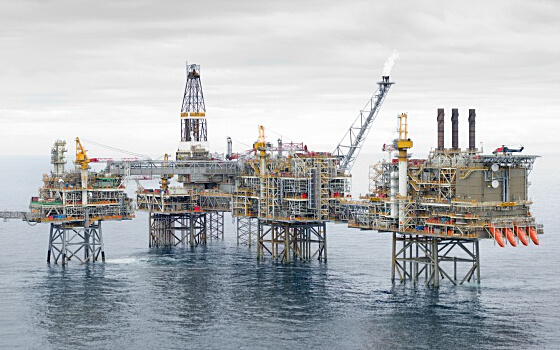 What Makes Us Different?
Our experienced staff have the authority to provide purchase orders without limits, meaning our procurement services can be tailored to any requirement you might have. Whether it's supplying materials or providing complete supply chain solutions, we can provide whatever you need, including consignment stocking and the latest vending solutions. We can also reduce your purchasing costs through invoice consolidation and cost saving initiatives through product rationalisation and accurate management. With experience in both project certification and documentation submission offshore, we can take complete control of your ordering process, right up to dispatch. Our national and international logistic solutions provide same day national dispatch and freight forwarding through multiple vehicle haulage services.

Our Key Drivers include:
Reducing your transactional costs.
Delivering measurable cost savings.
Improving your service levels.
Reducing your overall indirect spend.
Improving your overall productivity.
Minimisation of operational down time.
Reduced vendor portfolio.
24/7 365 service.
Our Products
You can let us can act as your single vendor as we have experience in a wide range of disciplines. Our large vendor database of industrial based OEMs built up over the past 30 years gives us all the resources you'll need. Having accounts with the major suppliers and a vast knowledge of which ones have provided the best solutions for our customers ensures you'll be getting the best solutions too. Our range of products includes the most renowned brands in the Oil & Gas marketplace and ensures we offer our customers the best of what's available.
Electrical
Ceag  •  Scheinder  •  MTL  •  Unistrut   •  CMP  •  Merlin Gerin  •  Abtech • Legrand  •  Chalmit  •  Tyco  Anixter  •  Hawke  •  Oglaend  •  Cembre  •  Stahl • Bartec  •  Telemechannique  •  ABB
Safety / PPE
Drager  •  Pioneer  •  Caterpillar  •  Crowcon  •  3M  •  Timberland  •  Certex • Dickies  •  Jallette  •  Helly Hansen
Instrumentation / Valves
Parker  •  Stauff  •  Swagelok  •  Cam  •  Flowserve  •  Hoke
We can supply other brands subject to your requirements.
Expert specialist purchasing for:
Abrasives

Janitorial Supplies

Adhesives & Sealant's

Lubricants and Greases

Cutting & Machine Tooling

Personal Protection Equipment

Electrical Cable & Accessories

Pipe & Pipe Fittings – All Materials

Electrical Support Cable Tray, Ladder Rack

Pneumatic & Air Tools

Pumps & Spares

Fastener Systems & Tools

Power Tools

Filters

Pressure Washers

Fixings inc. Exotic Fixings

Precision Measuring Equipment

Hand Tools

Site Engineering & Maintenance Equipment

Floor Care & Cleaning Equipment

Steel & Non Ferrous Materials

Valves & Spares

Handling and Storage Equipment

Welding Plant & Consumables